Prima Mazda Tire and Wheel Centre in Woodbridge, ON
Canadian winters can lead to extreme road conditions, and whether you drive a Pre-Owned Sedan or a New luxury SUV, salt and severe weather conditions can lead to the rapid deterioration of your tires and wheels. The ability to maneuver your car in snowy and icy road conditions is also completely dependent on the condition and purpose of your tires. If even one of your tires is compromised it can become a big deal quickly and jeopardize your safety along with others on the road. Prima Mazda wants you to stay safe and stylish on the road with the right tires outfitted on your vehicle.
Find Your Tires and Wheels Using FAST WHEEL
Our dedicated team in our Tire and Wheel Centre is available to help you select the appropriate tires and wheels based on your budget and driving habits. You can purchase items individually or as a package. Alternatively, if our tire centre hours are not convenient for you, we invite you to use our FAST WHEEL tool. Simply, enter the make, model, year, and trim of your vehicle in our FAST WHEEL tool and receive an instant list of recommended tires and wheels best suited for your vehicle.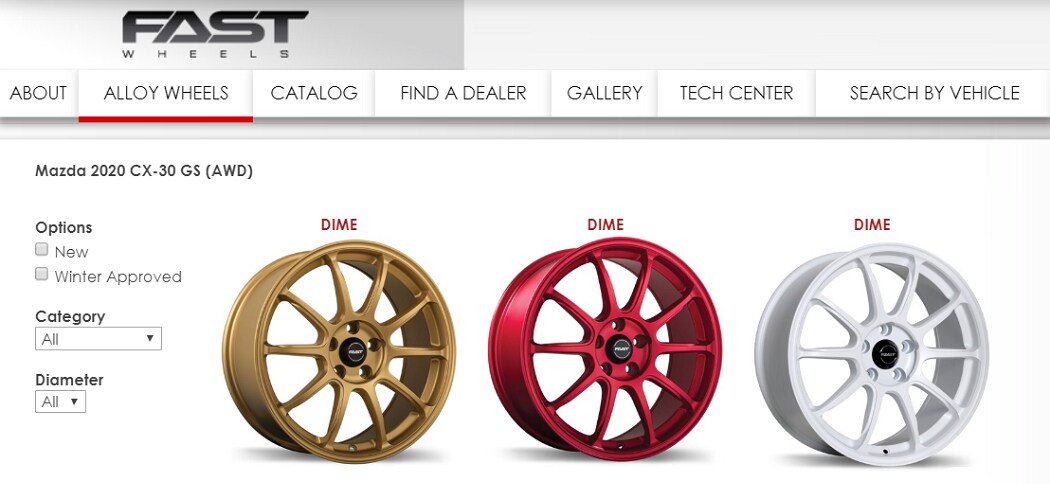 Tire Storage Service At Prima Mazda
Tired of creating space in your garage or shed to store your tires after seasonal use? With the winter season finally coming to an end, and we begin to look forward to warmer climates, it is time to remove and safely store your Mazda tires. But don't do all the heavy lifting yourself. With a little help from Prima Mazda, there is no need to accommodate storage space at home or lug around dirty tires. We offer tire storage service to keep your seasonal tires securely and safely stored away for the next season. Schedule a Service Appointment Today to remove your seasonal tires and install a new set. We will also perform a tire inspection, once removed, to ensure they are in good condition and ready for the next season. Contact us to ask how you can receive 1 free season of tire storage with the purchase of a winter tire package.
Winter Tire Package and Accessories
Are you looking for tire service in Woodbridge? Prima Mazda, is your authorized Mazda Tire and Wheel Centre in Woodbridge. We carry a vast selection of tires, sold individually or as a package. Our Winter Tire Package specials start at $880 which includes Goodyear Winter Command Tires and steel wheels. All our tire packages have mounting and balancing included in the price. It is important to have your tires installed by a professional. Affixing wheels to a rim that is inapt will lead to poor performance, are prone to more cracks and dents, and can place you in a very dangerous predicament.
Visit Prima Mazda Tire and Wheel Centre today for more information on tire storage, tire rotation, alignment, and more. Upon your arrival ask our certified technicians to check the condition of your tires and rims. They can help make recommendations that will optimize your Mazda driving experience.
Questions about Tires?
Hours
Monday

8:30AM-8:00PM

Tuesday

8:30AM-8:00PM

Wednesday

8:30AM-8:00PM

Thursday

8:30AM-8:00PM

Friday

8:30AM-6:00PM

Saturday

9:00AM-6:00PM

Sunday

Closed
See All Department Hours
Dealership Hours
Monday

8:30AM-8:00PM

Tuesday

8:30AM-8:00PM

Wednesday

8:30AM-8:00PM

Thursday

8:30AM-8:00PM

Friday

8:30AM-6:00PM

Saturday

9:00AM-6:00PM

Sunday

Closed
Parts Dept. Hours
Monday

8:00AM-5:00PM

Tuesday

8:00AM-5:00PM

Wednesday

8:00AM-5:00PM

Thursday

8:00AM-5:00PM

Friday

8:00AM-5:00PM

Saturday

8:00AM-4:00PM

Sunday

Closed
Service Dept. Hours
Monday

8:00AM-5:00PM

Tuesday

8:00AM-5:00PM

Wednesday

8:00AM-5:00PM

Thursday

8:00AM-5:00PM

Friday

8:00AM-5:00PM

Saturday

8:00AM-4:00PM

Sunday

Closed