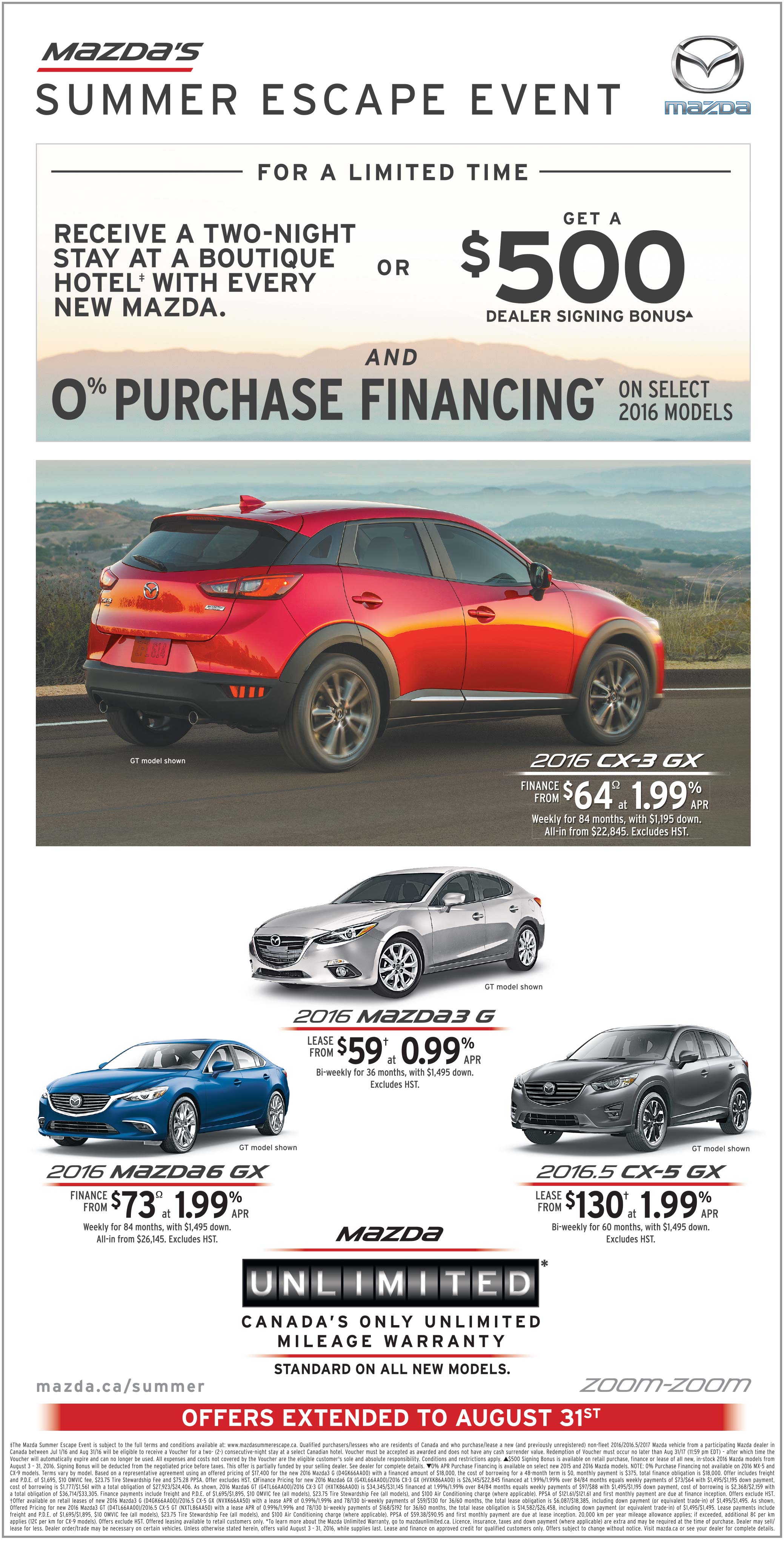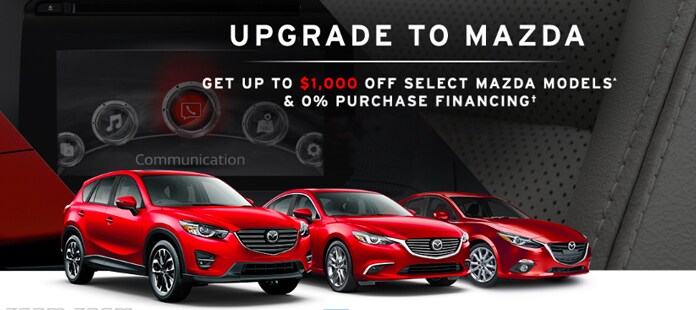 Vehicle may not be exactly as shown. Vehicle shown may be for a different model year and/or trim than the price displayed.
* Additional fees may apply. See mazda.ca or dealer for details.
† Estimated fuel economy. Actual results may vary.
† Estimated fuel economy for the 2016 and 2015 Mazda6 GT with 6-speed automatic transmission and Technology Package with i-ELOOP. Estimated fuel economy based on Government of Canada's approved 5-cycle testing method. Your actual fuel consumption may vary depending on how, where and when you drive. For comparison purposes only. For more information on 5-cycle testing, visit mazda.ca/5cycle.
Product changes and options availability: certain changes in standard equipment, options, prices and the like, or product delays may have occurred which would not be included in these pages. Your Mazda Dealer is your best source for up-to-date information. Mazda reserves the right to change product specifications at any time without incurring obligations. Options and accessories shown or described in this brochure are available at extra cost and may be offered only in combination with other options or subject to additional ordering requirements or limitations. E. & O. E.